Bustles
The Victorian bustles, sometimes known as the Grecian bend was first in fashion between 1870 and 1875.
It was next in fashion between 1883 to 1891-1892.
How to Differentiate Between Bustles of 1870 & 1883
People often find it difficult to distinguish between the two quite different effects the Victorian bustles produced. If you look carefully, you can see quite clear differences of style in the dress silhouettes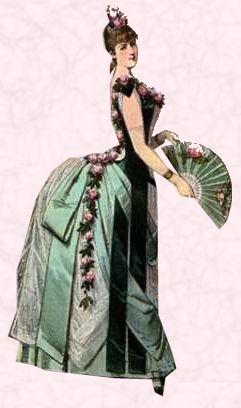 They even looks way in fashion plates and colorful.
Now the real ones.
Now that's all I have for you guys, come back on the 23rd for General Howe's favorite.
Christmas is getting really close!