Well, there is only two more days of 2013 left. 2013 is ending fast and 2014 will be here soon.
The 1830's is known for the big sleeves just like the 1890's. It is the fashion that was between the Georgian era and the start of the Victorian era in 1837 since Victoria becomes Queen of England. Sometimes, the 1830's is part of the Empire era. The big sleeves started with the upper shoulder and then it shifts to the lower arms. The big sleeves still continued from the late 1820's.
2 Days Til The New Year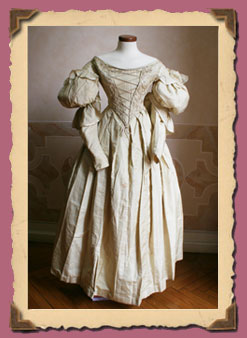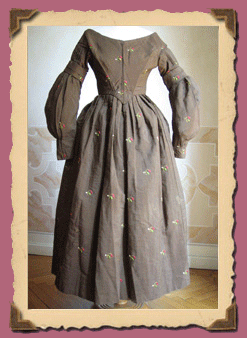 * * * *
Upcoming Dates
Dec. 31st, The Roaring 1920's
Jan. 1st, The 1850's: The Return Of The Hoops
Jan. 2nd, The 1840's: The Victorian Era Begins
Jan. 3rd, The Late 1910's: 1915-20
Jan. 4th, Evil Howe's Favorite Era
Jan. 5th, Meeting The Cast Of John Andre Arrives
Jan. 6th, General Howe's Bio
Jan. 7th, General Howe Talk About His Favorite Foods
Jan. 8th, Charles Worth's Gowns
Jan. 9th, Jean Worth's Gowns
Jan. 13th, News Update: Welcome Back
Jan. 15th, Pages 12-14
Jan. 17th, Issue 3: Begins
Jan. 20th, News Update: One More To Go
Jan. 22nd, Title Page
Jan. 24th, Page 1: You've Been Causing These Dreams
Jan. 27th, News Update: The Very Last
Jan. 29th, Page 2: Ten More People Killed
Jan. 31st, Page 3: Have Fun With That
Feb. 3rd, Page 4: Pvt. John Phillips
I am kind of getting tired of doing this everyday last week but I'm only doing this til Jan. 9th.
Come back for some Roaring 20's tomorrow.