It was the era of changes during World War I and with the waistline a little bit lower and the first flapper dresses starts to appear. Corsets were no longer needed the late 1910's. Here are some real ones here.
This dress is from Mariano Fortuny.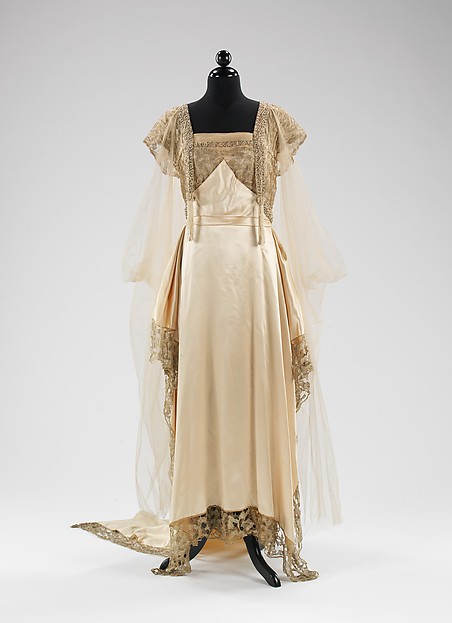 Another Fortuny.
I refer the early 1910's [1910-14] the most.
Come back tomorrow for Evil Howe's favorite dresses and he will be taking over the blog as well.
Upcoming Dates
Jan. 4th, Evil Howe's Favorite Era
Jan. 5th, Meeting The Cast Of John Andre Arrives
Jan. 6th, General Howe's Bio
Jan. 7th, General Howe Talks About His Favorite Foods
Jan. 8th, Charles Worth's Gowns
Jan. 9th, Jean Worth's Gowns
Jan. 10th, Quiz Time