We will miss you, John!
This is the final appearance of Capt. John Andre til ACT IV. He was captured by the American Rebels as we all learn about his where bouts since we last seen him, it was in Issue #3. Even our British General William Howe had tears in his eyes. Bryan will make his first appearance on Wednesday.
If you did have voted for my comic, you've seen what's it's like, a title page . . . For BOOK ONE, the title page looks more like a cover for BOOK ONE. Yes, there is a BOOK ONE and it will include ACTs #1 - #4. And there is three BOOKS and I know it's too early to release the BOOK cover. BOOKS TWO & THREE won't be as long as BOOK ONE and we are only in ACT I and we are still on the 6th Issue.
Here is a little some you'll enjoy! Have you guys seen Liberty's Kids? Well, I'm going to post them in the Media tab but I'll release the episodes one by one, just like what I do with the new pages here. And there is only 40 episodes so enjoy them and you can re-watch them over and over again.
Episode #1: "The Boston Tea Party"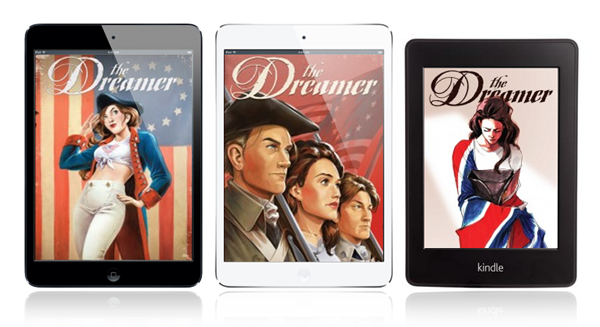 Remember, the Question of The Week is every Friday unless if the comic is on hiatus.
I will no longer be putting the "Future Updates" on the posts anymore.